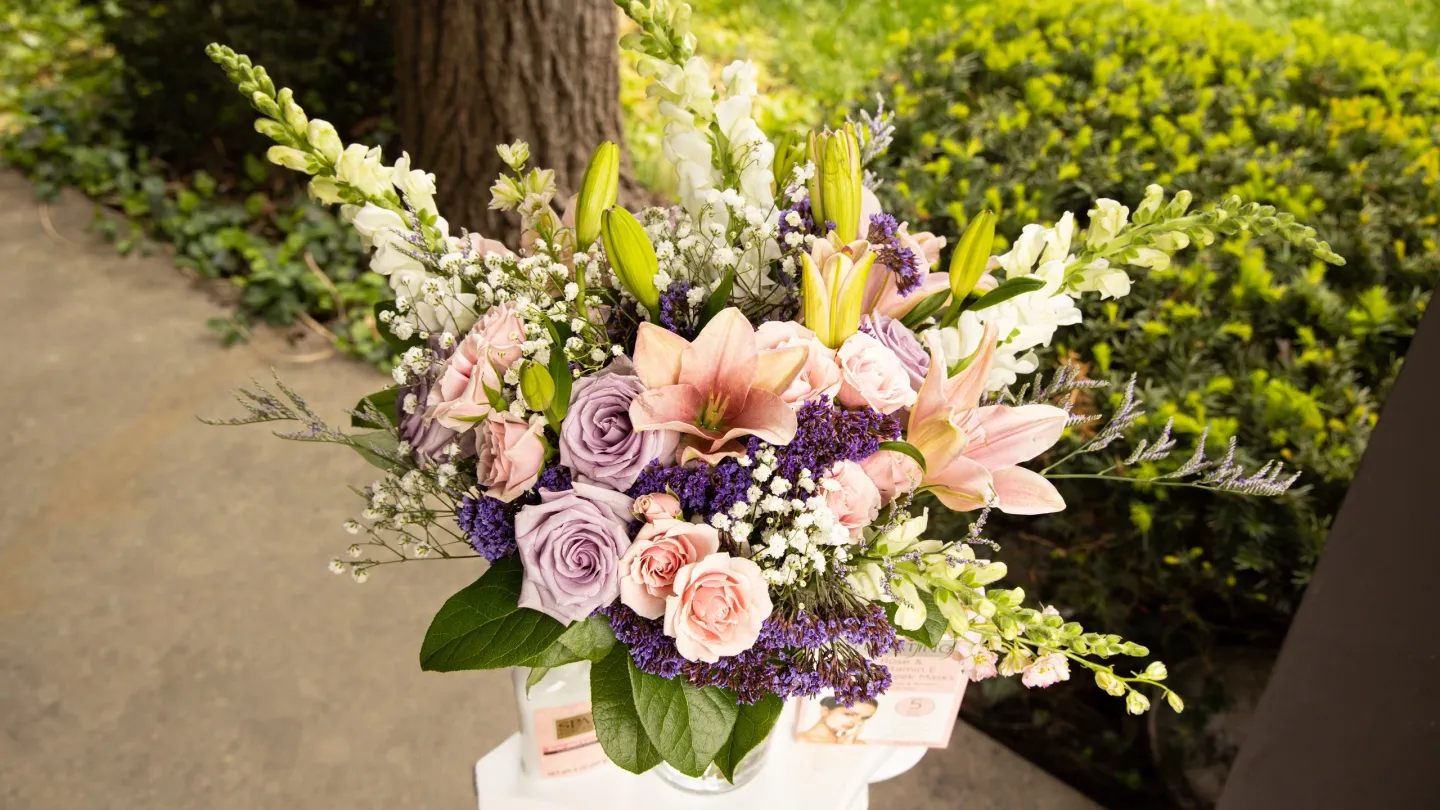 Guranteed Flower Delivery in Cincinnati, Ohio
All the People Poetic Floral Arrangements is a flower shop located in Cincinnati, Ohio. We believe that everyone needs the beauty of flowers in their lives, and we are dedicated to providing exclusive flower arrangements.
Purchase an arrangement today because all the people deserve flowers
-Started by a single mother who sought to make the poetic essence of flowers more accessible.
-Locally owned and dedicated to the growth and empowerment of our community
-Donates a portion of sales to charitable organizations that support women and children
                      We Serve These Local Zip Codes
41011,41012,4104,41016,41017,41019,41071,41072,41073,41075,41076,41099,45201,45203,45204,45205,45206,45207,45208,45209,45211,45212,45213,45214,45216,45217,45218,45219,45220,45221,45222,45223,45224,45225,45226,45227,45229,45230,45231,45231,45233,45234,45235,45236,45237,45238,45238,45239.45240,45241,45242
                 We Serve Local Hospitals and Funeral Homes
Spring Grove Funeral Home, University of Cincinnati, Childrens Hospital, Good Samaritan Hospital, Walker Funeral Home, The Christ Hospital, Renfro Funeral Homes, Battle & Sons, McCall Funeral Home, House of Glover Funeral Home, Kinley Funeral Home, Hillside Chapel, Neidhard-Minges Funeral Home, Hodapp Funeral Homes, Joseph R. Garr Funeral Services, Nurre-Mihovk Funeral, Thompson Hall and Jordan Funeral Homes, Stewart Funeral Homes, Mercy Health Hospital, St. Elizabeth Covington Hospital, Bethesda North Hospital, Mercy Health, St. Elizabeth Fort Thomas,  The Jewish Hospital, Daniel Drake Center, Tri Health, UC Health, St. Elizabeth Edgewood