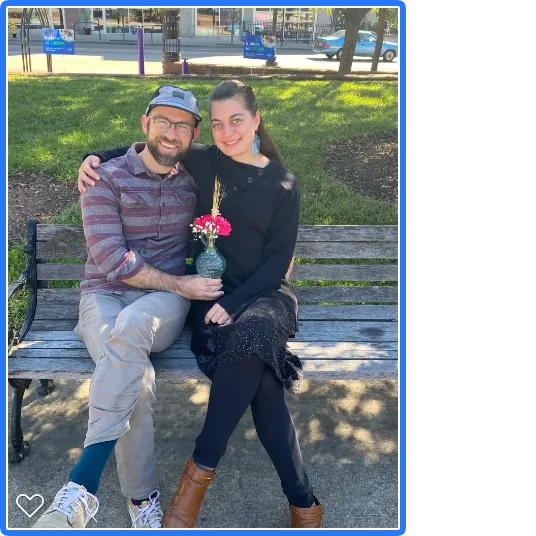 A Photo of Our Latest Blogger, Rebecca Doverspike
Rebecca sits lovely, radiating peace and wisdom with her companion, Chris.
She is holding and beholding "Antique Simplicity" a popular flower arrangement of All the People Poetic Floral Arrangements. Please support women's poetry by ordering a chapbook of Rebecca's poetry. Click here.